Hoping the following steps help.
Is this graphic understood?

2.Is
Langbein_2018_J._Phys.__Conf._Ser._1037_042023.pdf (1.1 MB)
understood?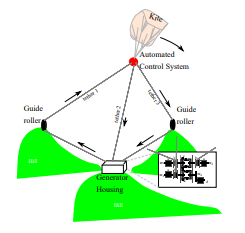 Is it then understood how a Network can move as one and legs serve as both PTOs and anchors?

Note the 3r motor-gen anchors working equivalently to [Langbein 2021].

Final current version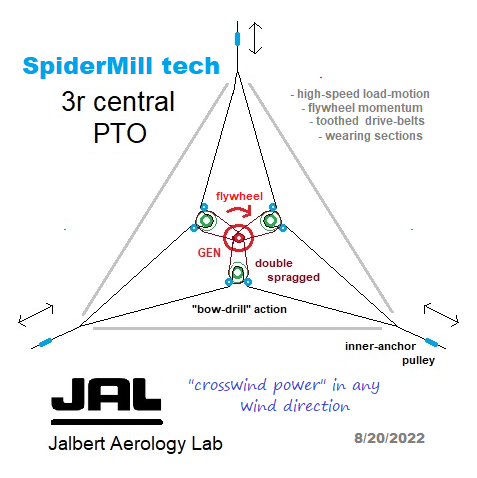 While a central generator is shown here, this mechanism could equally "rope-drive" a cableway to a nearby fossil power plant to convert it to a Kite-Hybrid. This is a GW-scalable concept.