When Jalbert Aerology Lab (JAL) rebooted last year, with Jalbert Family blessing, Roy Mueller, Jalbert's protégé, provided a large canopy Jalbert had sewn in the 60s, but never finished. JAL is reworking the canopy into a SpiderMill prototype. It's as if Dom Jalbert's ghost is with us, helping us continue his legacy.
Here is the canopy (in Ukrainian colors no less), before final rigging with attachment points and lines-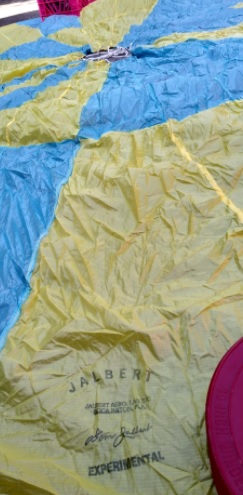 Stay tuned for rigging details and tested outcome.