KGM1 has now validated its own technology, with a graph where the Power/time is ALWAYS above "0" and never "negative".
In April, another flight test on the machine, again in light and variable wind conditions, but performed with three different pilots (the machine is easy to fly, also without any assistance). Just only this could represent a +30% respect benchmarking.
The GUI data log gives us new evidence of the unprecedented duty cycle, made possible thanks to the elastic elements and kinetic accumulators, making the KGM1 the first AWE generator in the world that has demonstrated completely free operation of a feedback motor, which - hoping - will open new research fronts in the AWE sector.
Here is the link to the video (test 2022-04-23): Filmato TEST 2023-04-15 - YouTube
There is still a lot of work before arriving at a mass-produced product - the next prototype will have to hunt for "kW" (now that the technology is validated) - but I continue to "see" unexplored potential and many variables to work on.
And a scalability, introducing some completions on larger machines, while maintaining compact sizes.
But I think this is the maximum possible development working in my home cellar, with "0" money, in the free-time, alone and thanks to some friends, son, wife and a "non-formalized team".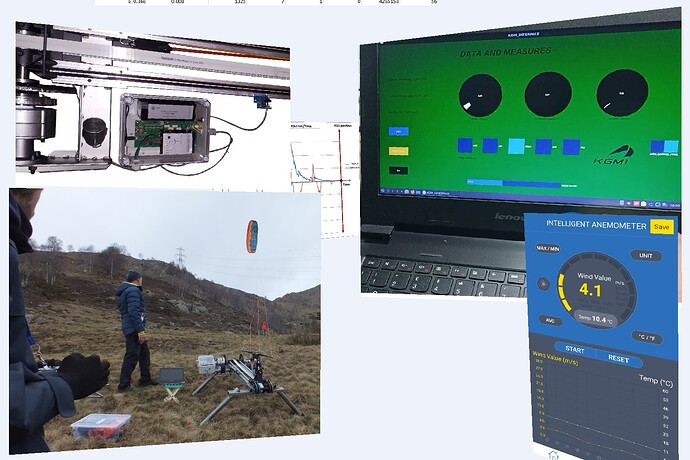 .
Any suggestion for help this challange is well accepted!