Power your life anywhere / Produit ton électricité là où tu es.
Electronic tuning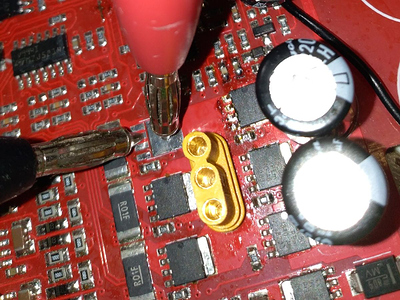 This month we focus on electronic development. kiwee electronics will be updated to version 2.0 to improve thermal dissipation and enhance reliability and efficiency. left image : focus on power MOSFET, right image: thermal photo to detect hot point
Ce mois si l'accent a été mis sur l'optimisation de l'électronique du Kiwee. Nous allons passer à une version 2.0 de notre carte électronique pour améliorer les performances. Image de gauche: les MOSFET de puissance, image de droite: détection des points chaud de la carte
Coding
Coding kiwee is a tricky part. There is a cinematic for reel in/reel out phase , a complex battery management and an electric generation function to implement. We have to take into account battery level, charging current, battery state of charge, instantaneous production and consumption, plus a maximum power point tracking to get maximum efficiency. discover our electric generation test bench on video below.
La programmation de Kiwee est complexe. Il y a une cinématique de rembobinage/débobinage, une gestion de la batterie ainsi qu'un fonction complexe de génération électrique a implémenter. Nous prenons en compte le niveau batterie, le courant de charge, la production instantanée ainsi que la consommation. Et par dessus cet ensemble, on rajoute une fonction de recherche de puissance maximale pour être sur d'obtenir les meilleurs performances de notre produit. Découvrez une vidéo de notre banc de test.
Kitewinder capital opening
We are speeding up on commercialization. We are currently opening capital on AYOMI platform. That is a unique chance to join Kitewinder journey. Unfortunately, no english version available. if you which to participate, drop us a mail with your contact on our contact form www.kitewinder.fr
Kitewinder accélère. Nous ouvrons en ce moment notre capital sur la plateforme d'investissement AYOMI. une chance unique de participer a l'aventure. Pour découvrir la page projet, c'est juste en dessous !