All hardware owned by Makani will be auctioned off.
"is" or will be? Thanks.
Is there another announcement for the same matter? Thanks.
I hope their patents will be made freely available to the public with this, rather than trying to monetize this
OMG don't let my wife catch me reading that list of tool porn. That kinda filth shouldn't be allowed online.
What is that big wheel in the background?
For building the winder? or maybe Line and wire handling for cable or gen winding?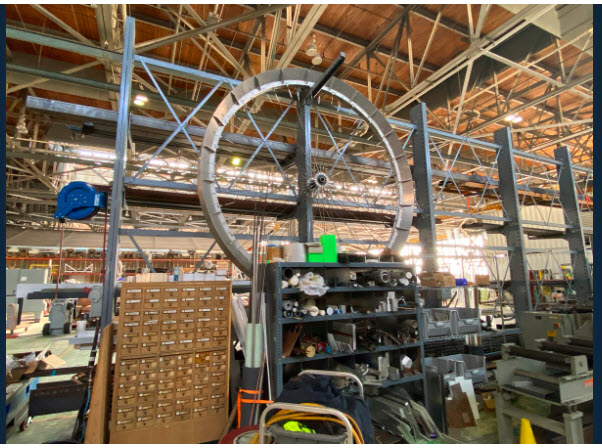 Oh, it's sad looking around. I like the Makani folks I met. I hope you're all being well looked after.
If you want to keep working in drag mode … I'd recommend scrappy mechanical drag mode turbines.
Let me know if I can help you.
And on a personally greedy note… if anyone with too much spare cash can send me this…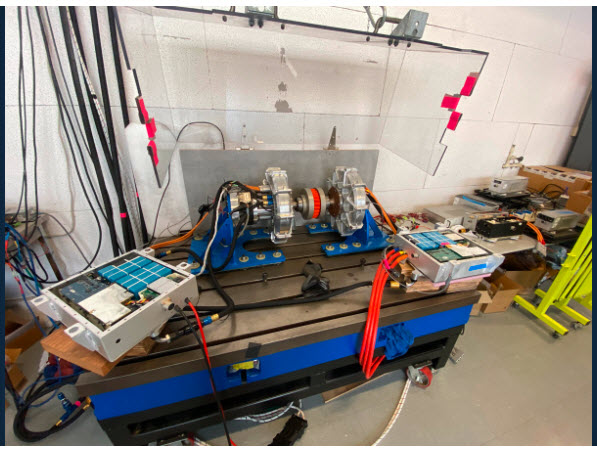 The postage alone would be more than my total budget so far
OMG I must stop looking now…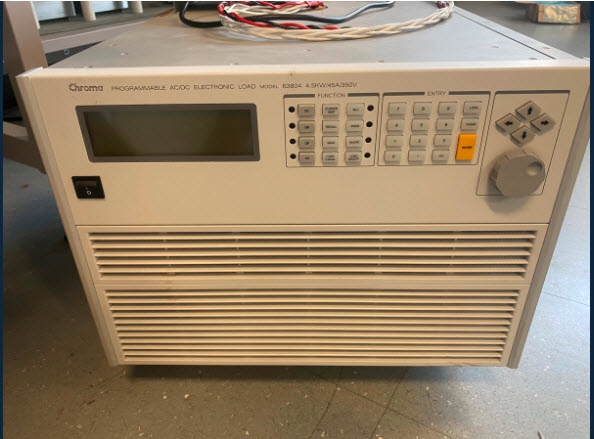 OK this next one looks like the most fun psycho toys bench ever. Almost worth working inside an office for.
AWE's misuse of the term "drag mode" encapsulates its non-comprehension of even the most basic wind energy terminology, let alone technologiy. (sigh…)
Centered around April Fools Day…
You forgot about the actual damn prototype kites.
All that money bought some sweet equipment. Looking at a few items. Our crew wants the military truck. LOL
Any generic equipment will surely be sold. Im not sure if the kite equipment would be useful even for a company like Windlift doing very similar things. What would be done with a Makani kite? No spares, no team understanding the design, too large scale for most outfits, and backed by a development cost that even Shell and Google could not afford…
I thought you already had access to military trucks @katieschaef.
I got my electric van last night… oooh can't wait to get some kite power into it…
Quite a few things to prep and remake first though.
Man some of that Makani kit would make my life so much easier.
The Makani kite will be looking good on the wall of a snazzy pub soon.
Hey, what about the world kite museum @JoeFaust
Don't laugh too quickly at Makani. Many other AWES if not the full AWE sector for electricity generation could join it soon.
Surely it would be a challenge. But get one of those birds to fly and one could learn so much and get a lot of attention. Could someone please start a company called Phoenix, buy all the Makani prototypes and use them?
I'm no economist or game-theorist, but please, if members of this community decide to place bids, please cooperate. Surely there must be a way to do so. There's probably a way in the liturature. I'm imagining having a contracted pre-auction, then bidding together and in case of a win the loser of the pre-auction gets some compensation calculated from his/her largest pre-auction bid and the actual price. This should avoid a bidding war and leave more resources going into the community and not to Alphabet/Shell.
Possibly it is the utility scale projects that are most at risk as the deployment method proposed by Makani, KPS and Ampyx which would produce a competitive LCOE was floating offshore, but recently the first floating HAWT's have been successfully demonstrated and the LCOE looks good. Will Ampyx be next?
Which project specifically do you refer to?
Here is one article talking about floating HAWTS LCOE trends

Of course floating HAWT have not been around long enough to prove anything, but there was a small array which came online earlier this year of the coast of Portugal so the viability is being demonstrated as we speak.

There's always time for a bit of humour @PierreB
Why suffer? Let's enjoy. …
One valuable outcome from this auction - A super computer which worked on kite design - well that's already pre-programmed to work on string theory.
That supercomputer would surely run Grashopper like theres no tomorrow…
I see mockery facing a big competitor on the ground, not humour. Excuse me for not laughing.
In offshore environment the advantage of consistent winds at high altitude is lesser, and also the cantilever effect of floating HAWT can perhaps be mitigated until some point.
Given all the parameters, AWES will find it difficult to impose itself against HAWT, unless a new design maximizes space and allows to provide tens of MW / unit.