The results from the 60m SSSl Serpent with take down line are encouraging.
From the report, it has incredibly effective pull tension… But let's be real… It looks like a giant sperm. I really don't want to try pitching it to investors. But it works so well… arghhh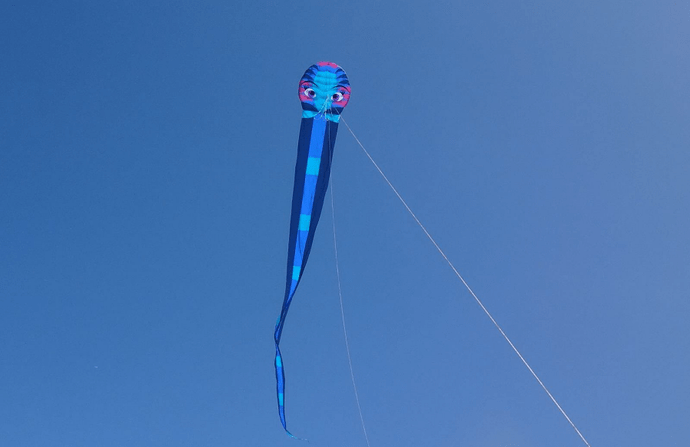 I sometimes wonder if many of the problematic stability effects Peter has seen are related to his deliberately flying in rough wind fields and close to ground. I'm sure he has ruled that out though.
The severe yaw instability of the 2m wide Serpent heads with rear flares … could be really useful if arrayed as driver kites in a massive rotor