Dear all,
I've been experimenting with the concept of "Reverse Pumping" as a method for launching Rotary AWES.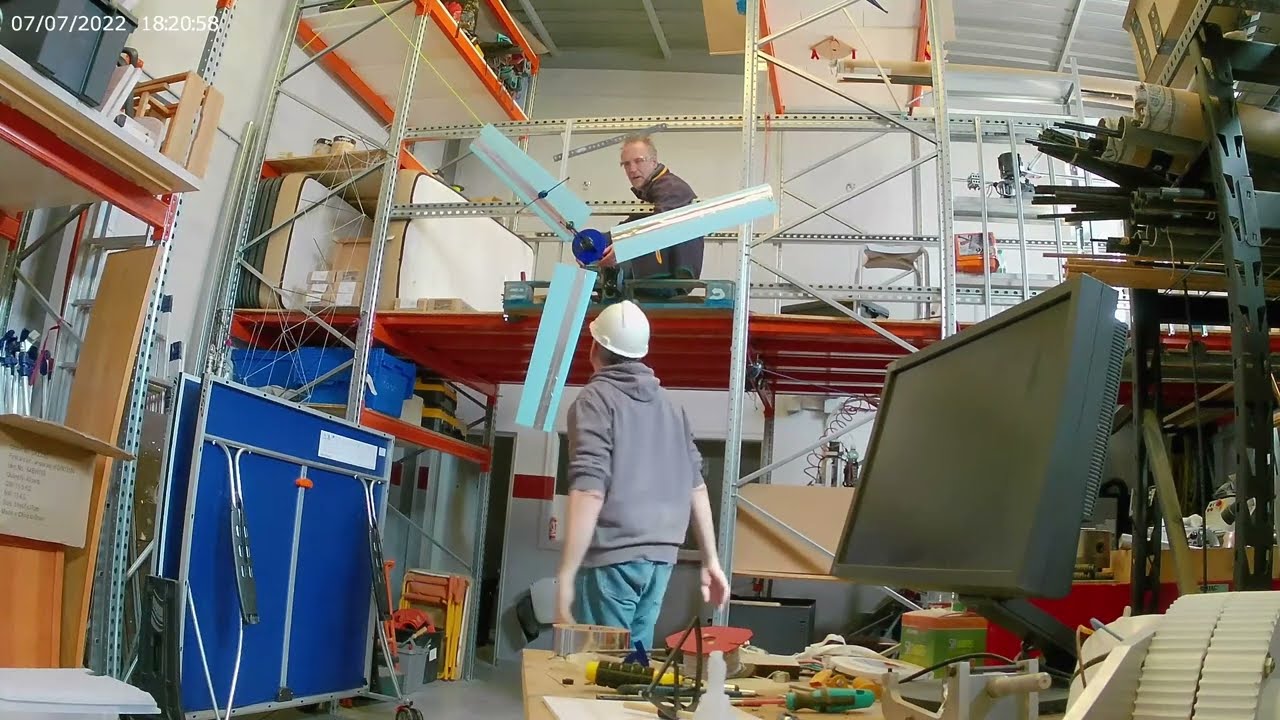 The idea consists of adding additional energy to the rotor while reeling in and converting it into potential energy (i.e. height) when reeling out. The reverse of what a pumping RAWES does during power generating cycles - hence the name. We have built a rotor to test the concept. For simplicity and space reasons the rotor uses a horizontal guide line and can therefore only move along one axis such that we do not have to worry about things like cyclic pitch control for this experiment. Also the horizontal orientation takes gravity out of the equation. We therefore don´t have to worry about the rotor mass. If we manage to maintain the rotor speed through various pumping cycles we could measure the tether force and see if it would be enough to actually lift the rotor. Sadly we have not come to that point.
So far the rotor drag exceeds the energy added by pumping and the rotor loses energy quickly. Maybe the concept can be implemented with the right combination of rotor dimensions, mass, airfoil, RPMs, reel in speed, pitch angles etc - but the current design seems so far off these parameters that I have decided not to continue with the experiment until somebody suggests significant design improvements - preferably by running a successful simulation and finding a set a parameters that should work.
Nobody was hurt in the making of this video. Big thanks to awesystems.info for providing the helmet
What do you think about the concept?
Enjoy!
/cb