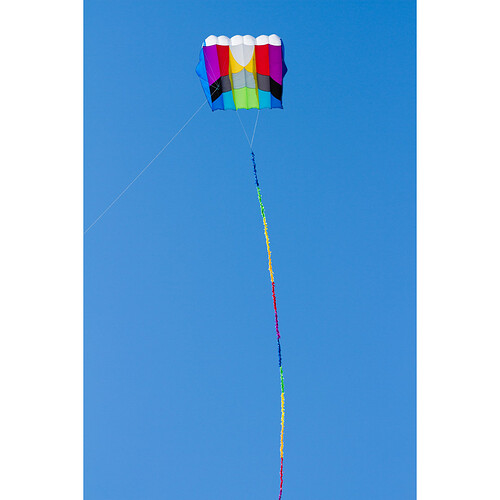 This is a 3.0 sqm pilot/lifter kite. We flew this in winds 6-20(?) m/s and it performed well at all times.
The pull at 12 m/s would be around 10-15 kg for this kite.
The kite is very well built and seems very high quality.
What I dont like is the fuzzy tail which takes a bit of manual handling. Also it tends to get stuck on twigs and roots around where we fly.
The bridle has quite a few lines and need to be maintained well or else the kite could pull to either side.
All in all, a super nice kite though with a price tag I suppose in the «medium/high» segment.
I give it 8/10