Does the Ekman Spiral hold promise as a small boost to AWE? It seems at normal AWE altitudes, the direction of the wind will change somewhat (perhaps 10-30 degrees). This should probably mean that AWE looping could be optimized to take advantage of that difference.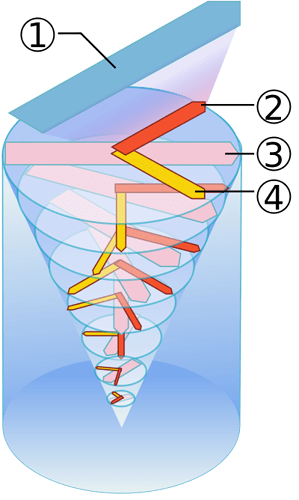 (Image from Wikipedia/Wikimedia Commons https://commons.wikimedia.org/wiki/Ekman_spiral)
In practice, the power zone will move somewhat when transitioning from lower to upper part of the loop (if going in a circle). Flying towards the power zone should be more benefitial than flying away from it.
The Ekman Spiral turns clockwise with height.
If this is a positive effect, it could give circular looping an advantage over figure of eight.
https://publications.lib.chalmers.se/records/fulltext/219608/219608.pdf
Possible "optimized" loop: