The reel-in phase consumes a lot of time and energy. Also it would be interesting to be able to drastically reduce the traction of a wing during the reel-in phase. For this, it would be necessary to be able to vary its surface area, and in particular to reduce it in order to have just what is necessary during said reel-in phase.
Currently I see two options:
Using the tail as a large powered supplement. This idea came from the video on:
I experimented some configuration with an alternately powered (for reel-out phase and depowered (for reel-in phase) tail. The kite area was only 0.2 m², while the tail was 3 meter long and 0.5 m meter wide. The wind was 3 to 9 m/s. The elevation angle reaches 15°, not more. When I pulled the line commanding the tail, it provided significant additional traction, but, as expected, the elevation angle of the set was lowered horizontally, and the tail in traction was not stable.
A sketch and a photo are below to help to understand better: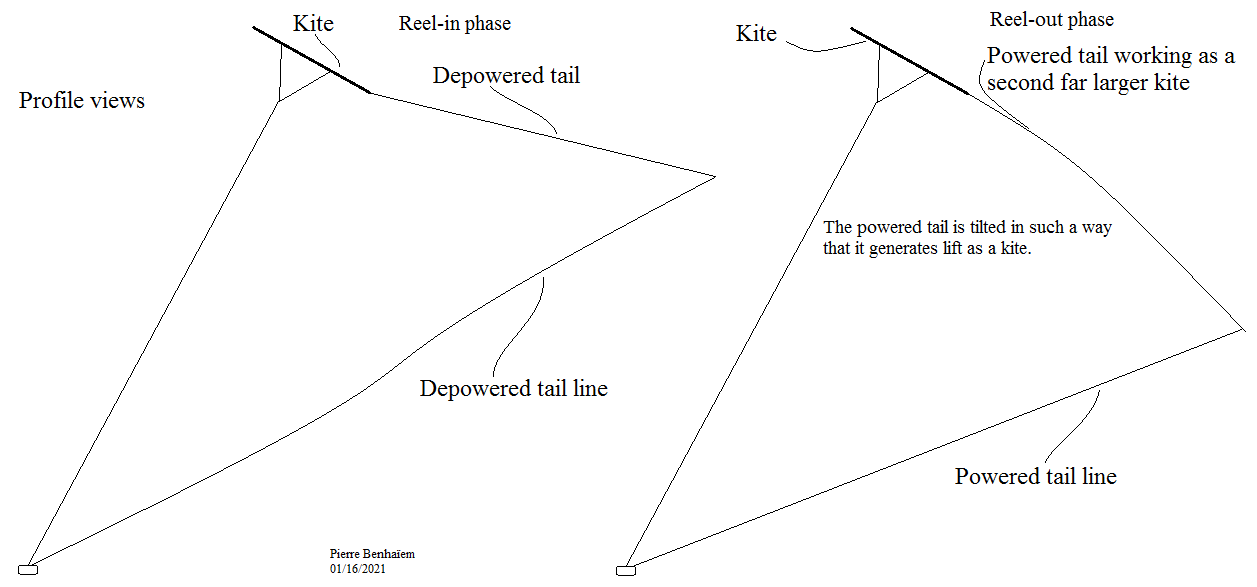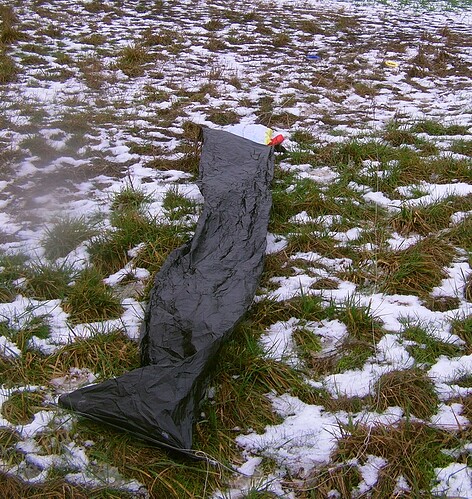 The second option is addition of a bridle and a line for the central part of a power kite, which central part remains the only one permanently powered. I experimented this with a 0.6 m² power kite, the central part being about 0.1-0.2 m², wind speed 6-9 m/s. The three lines were about 12 meter long. I held the middle line by the teeth then let go of the two control lines when the kite was immobilized at the zenith. The kite was deformed and slowly descended with stabilization stops for a few seconds with low traction, instead of falling. It is not terrible but it's better than nothing.
A sketch and a photo below:




Variants are to be found, especially for the second option which is more promising: rigid central part?