Since my previous analysis, I realized that kite tether tension should vary with the cosine of the angle of attack since the frontal area varies in this fashion. I therefore included this into my empirical formula. My analysis is for a 100KW system operating at a wind velocity of 11 m/sec. I calculated the kite area required for various ground tether and kiteline angles. The analysis shows:
1. Required kite area increases with increased ground tether angles.
2. Minimum kite area is obtained with kiteline angles between 55-65 deg. The lowest possible area is obtained with moderate kiteline angles and low ground tether angles.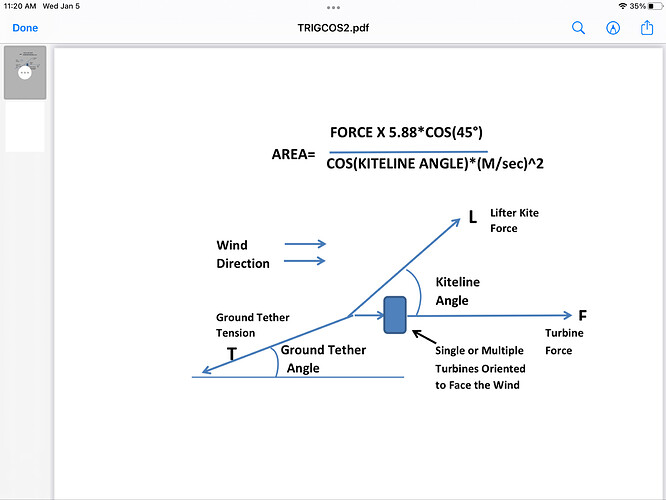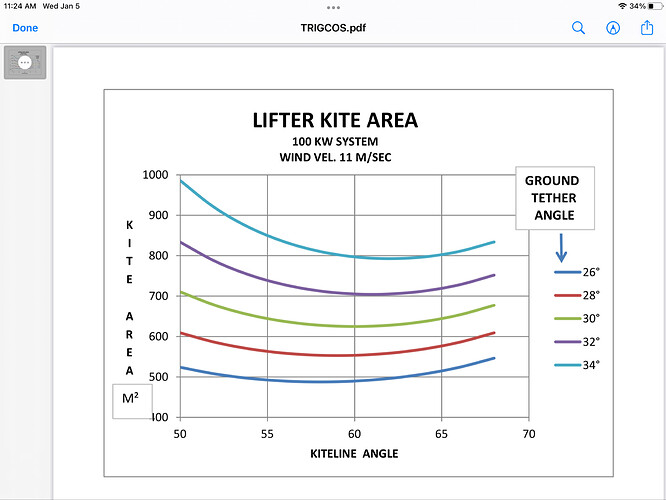 The reason that there is a minimum area is because cosine losses become significant at high kiteline angles. This overrides the beneficial effect of operating at high kiteline angles.