Imagine the bicycle wheels and the rods are tensairity tubes, and the rods have an appropriate blade shape, and it is bigger than the bicycle wheels imply. It is perhaps lifted with a lifter kite, and power is transmitted to the ground with two rope drives from either end of it.
You can also set it right side up and have a more conventional VAWT.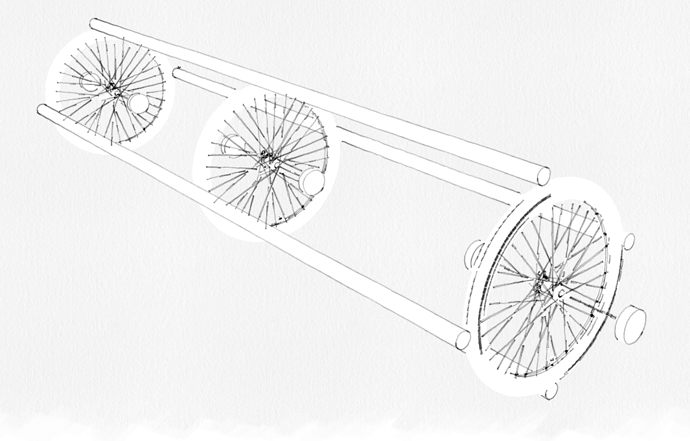 There are 6 disks in the picture, you only need the outer 2 for the rope drive. I didn't bother to delete the other 4.
This is an idea I had yesterday after considering how I might implement rigidity and torsion in an airborne system. This has a good diameter to length ratio so it should be able to withstand bending and buckling reasonably well I assume. The centrifugal forces are balanced by tethers. The torsion is transmitted to the rope drive in two places instead of one. Analogous to a crosswind system with a Y tether, (tether) drag is only high at the blades.