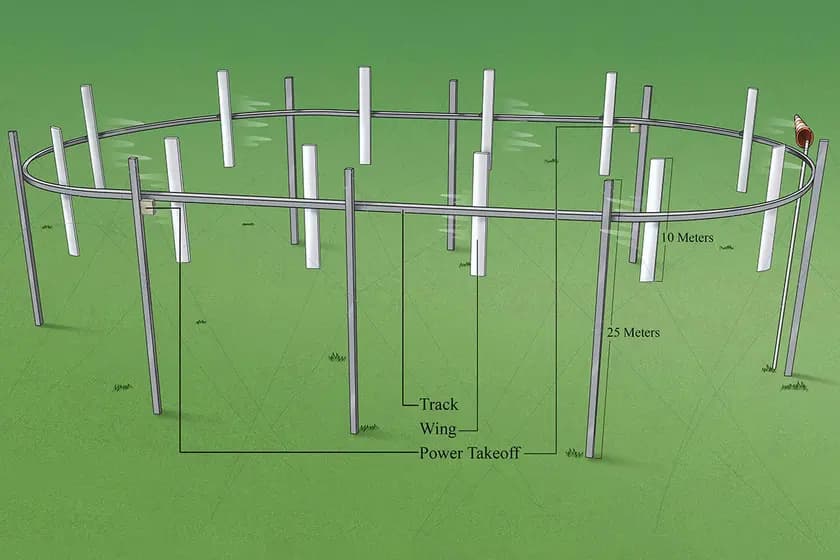 More from the know-nothing online "science" magazines:
Bill Gates' Energy Ventures is said to be backing this one.
If you read the comments after the article, they pretty well cover the bad aspects, and the fact that it's been tried before. And this idea has been discussed in these AWE forums as long as I can remember. So funny how they just have to a quote super-low energy price, 1.3 cents/kWh even though if you check the link toward the end of the article, they've been failing at this for seven years already and can't getting it running very well. They make you issue such overoptimistic statements to get funding. You can't just say "How the hell do I know what the electricity will cost? This is just an experiment! What do you want me to lie to you???" Nah, the grant reviewers don't want to hear that.
They want you to lie. That's so they won't get in trouble for funding you after it fails.
Imagine those cables zinging through the track at 170 MPH. Hope it doesn't jump a sheave like the tail rotor pitch-control cable of that helicopter that almost killed Roddy! Imagine the noise, the friction at that speed! ZZZZZzzzzzzZT! Did you see the teeny little rectangular boxes to extract the energy?
Not saying some related version couldn't work, but the problem is, if your blades are going 160 MPH, so is your cable. Hmmm…