Ideas coming from AWE could evolve towards fruitful realizations in current (ground-based) wind energy.
As an example @Massimo conceived for KiteGen a carousel. Using such a carousel, replacing kites with vertical blades in order to achieve scalability in any dimensions towards a better Power to space use ratio, towards a single (here VAWT) wind plant being able to begin to compete with a single gas plant, avoiding the still difficult control of the kites, knowing also that in offshore conditions the wind gradient is low, like the expected benefit of high altitude winds.
I join some documents describing some (not main (imho)) aspects such like the flywheel effect, while evaluating the main (imho) aspect which is the possibility of implementing a single wind plant being not limited by the 15 or 20 MW reachable by a HAWT, being able to scale then achieve a power comparable to that of a gas plant.
An illustration from the document: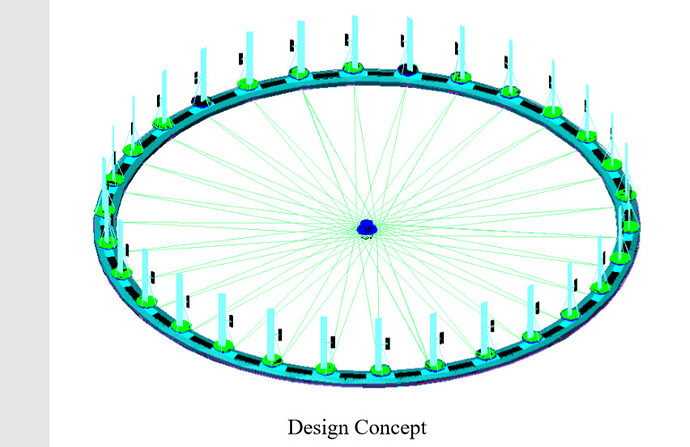 Some calculations and comparisons with current HAWT-farms are on:
The power generated per unit area :
VAWT system can be 3.39 x more than HAWT system with 75% generator rating
VAWT system can be 4 x more than HAWT system with Same generator rating
See also a picture of the KiteGen carousel on:


from http://www.plef.org/wp-content/uploads/2013/02/KiteGen-Introduzione-Andrea-Papini-V01.pdf.