But as the connection would be made by the angle pulleys rather by the hubs, some significant adjustments would be required. I think a preliminary work would be building the different variants (pulleys, bevel gears, universal joints, angle pulleys like for Kiwee, and so on) of multi-rotor facing the wind or the apparent wind.
An example of connection by the hubs is given below. Unfortunately the apparent wind would be different according to the side of the turbine.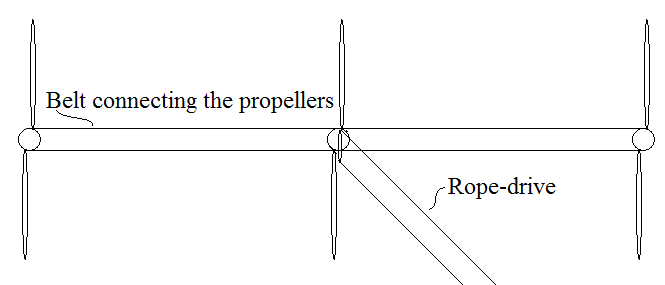 The frame would be a bar like this, the turbine being correctly oriented: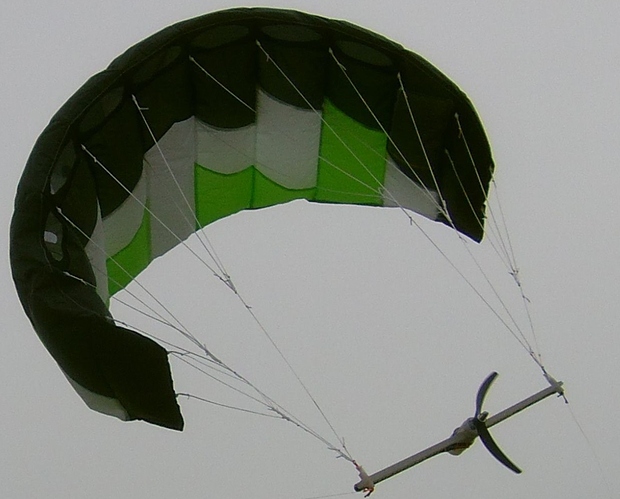 And as the rope-drive transmission avoids the weight of the generator in flight while the system scales up, a single larger rotor would be simpler.