Some topics were dedicated to AWES using aerostats, even as lifters, such like From Voliris design to the kite-blimp or kite-airship mainly as lifter for AWES.
But proven technology use other designs, such like Tethered Aerostat Radar System (TARS):
I had sent a comment on this subject on:
Recently @dougselsam indicated:
I didn't think Doug included aerostats as a possibility.
One "simple" way is to use an aerostat to suspend a wind turbine as suggested above. Although this simple way would be likely preferable because the load is settled at the usual place under the aerostat, I mention a variant and another way for dreamers like me, just below.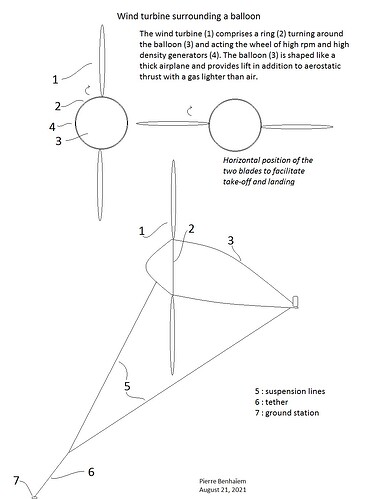 A complicated way would be using crosswind flygen MAWES flying around the aerostat: