This is not an inflatable (LEI) kite as described on https://www.researchgate.net/publication/337886197_Improving_reliability_and_safety_of_airborne_wind_energy_systems and comprising an inflated tubular frame.
This is a little but not quite a kytoon which generally comprises a balloon and not or slightly inflated wings working as kites on the sides.
So what do I call (flexible) "kite-blimp" or (rigid) "kite-airship"? This would be a sort of blimp shaped as a kite. In first its scalability is far beyond the previously mentioned devices, because it is aerodynamically shaped throughout, the thickness assuring more structural rigidity when inflated, as for any airships, but unlike a kite.
Indeed let's compare the largest kites with the largest blimps like
So the high level of scalability of a kite-blimp, and still more for a kite-airship, is a first and decisive advantage for AWES. But that is not all. Let us see Voliris design on https://voliris.com/ (project NATAC), specifications in French on https://voliris.com/brochure-natac-h2/ . I translated some elements for this project:
Page 9: hydrogen produced by electrolysis of water, volume of the airship 25 000 m³, hydrogen is also used as fuel; 2 beams containing in total 4 tons of liquid hydrogen send hydrogen to maintain the inflation, and for the engines feeding their respective propellers of 6 m of diameter.
Page 14: envelope length 80 m, width 50 m, height 17 m.
Page 87: the wing with 5 lobes, of a volume of 22200 to 40000 m³ brings an aerostatic thrust of 25 tons and an aerodynamic lift (lift to drag ratio) of 5.5 allowing to lift 55 tons with 10 tons of thrust.
This it can be seen that it is particularly wide, which, in addition to the greatly increased lifting area, allows a configuration of AWES farm in bumper car mode , mitigating the severity of the shocks in the event of a collision, the flexible elements being in contact (beware, however, of static electricity with hydrogen). In this preferred configuration allowing a greater density (power to space use ratio) the kite-blimp operates in hover and carries turbines probably larger than the propellers on: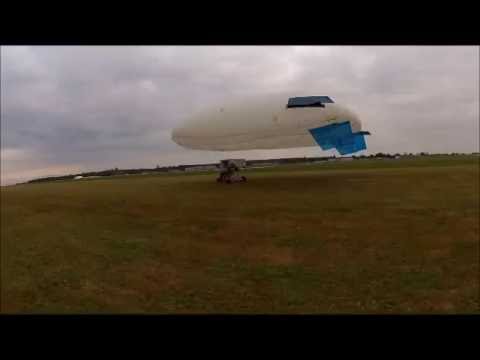 or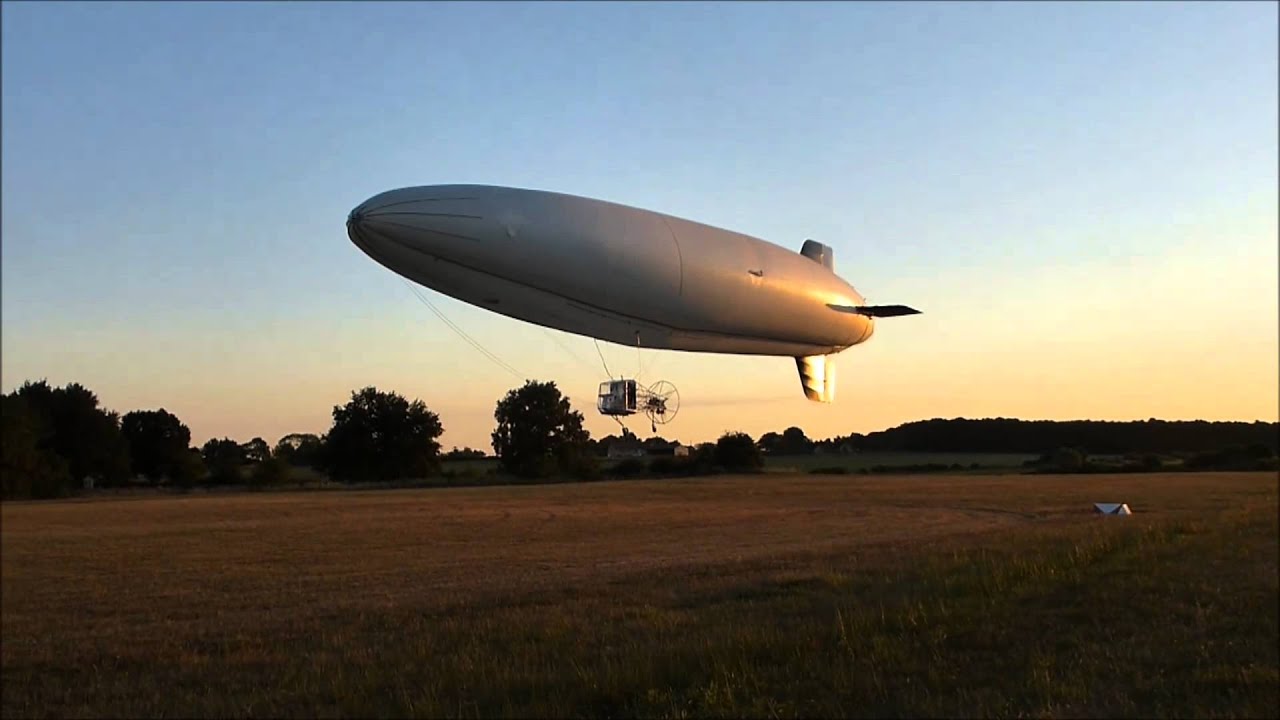 or (project NATAC)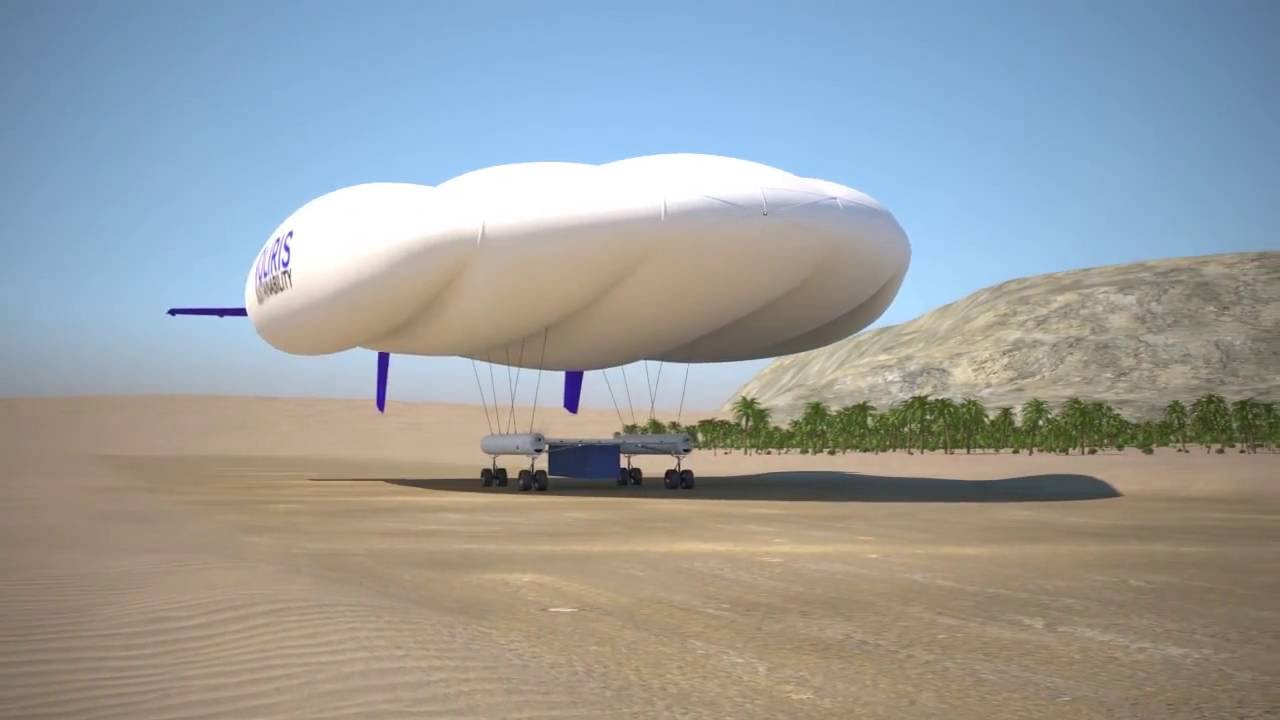 As fly-gen AWES, specifically FlygenKite (a soft wing replaced by a kite-blimp carrying a support of the turbine(s) according to a configuration comparable to that of NATAC), an advantage would be to not undergoing the weight which prevents positive generation during crosswind path and limits scalability (see Makani M600). The supposed lift to drag ratio of 5.5 (see above), although not very high, is sufficient for possibly large production thanks to a far larger scalability.
Although I think that using helium or preferably hydrogen is better, I wonder if such a device could fly as a simple kite inflated with air (keeping the structural advantage of rigidity allowing scalability like an airship), but I am not sure because of stability issue.