I haven't seen this before, so:
(1) I claim that a foundational and prerequisite feature for Multiple-kite Airborne Wind Energy Systems (MAWES), that I haven't seen mentioned before and I think is innovative, is that each individual kite, or other rigid element, except the topmost ones, need the ability to clamp onto the tether and latch onto the previous kite or the kite cradle on the ground station. This would allow for automatic launch and landing by reeling the tethers in and out.
A similar idea, but now for a concept of a laddermill with the kites flying crosswind, probably by the entire assembly rotating around its longitudinal axis, I claim would need a controllable clamp: More laddermill / spidermill ideas - #54 by Windy_Skies
(2) Another more obvious claim is that another prerequisite for MAWES is stackable kites. From that follows the deletion of vertical tails in favor of, for example, v-tails or no tail, and a new fuselage:wing thickness ratio, which should be as close as reasonable to 1 in order to limit the height of the stacked kites on the kite cradle.
(3) I also claim that there is no viable AWES that would not benefit from being turned into a MAWES. Kite control would be easier, not harder, as perturbations get averaged out, and it would allow you to use smaller, relatively lighter, relatively cheaper, relatively more robust, relatively easier to build, relatively easier to outsource, kites, for equal or greater power production. It also allows you to more easily scale kite area and with that power available per ground station, which I think is a good metric to use. This all gives you quicker research and development and return on investment.
If torque transfer is viable, using more and smaller kites would increase tether tension and angular velocity, allowing the shaft to become longer and reach greater heights.
Flygen uses rotors on the kites, which take up vertical space and with that make the kites not as easy to stack, so that would require some thought.
For soft kite (reeling) systems you could consider using two or more clamps/pod per kite with tether length being controlled by the ground station, or a single smart clamp/pod that controls bridle length.
I don't remember seeing this before, but I think a potential classification would be single tether vs multiple tethers. Single tether systems seem at first glance to be easiest to control as you eliminate the risk of kites flying into each other, but: with at least 2 tethers you can more easily restrict the flight path radius of the kites, and Tallak chooses 3 tethers in his Pyramid to also be able to counteract gravity. I think the more tethers you use probably the easier it is, as the next kite in a rung sits more directly behind the current kite instead of at an angle behind it, and now perturbations within a rung also get averaged out. You'd choose a higher rotor solidity for traction I think than for electricity production.
I will focus mostly on (1) and how to make that in this topic and I hope you do too.
---
---
---
(4) A concept for automatic launch and landing of a soft kite train: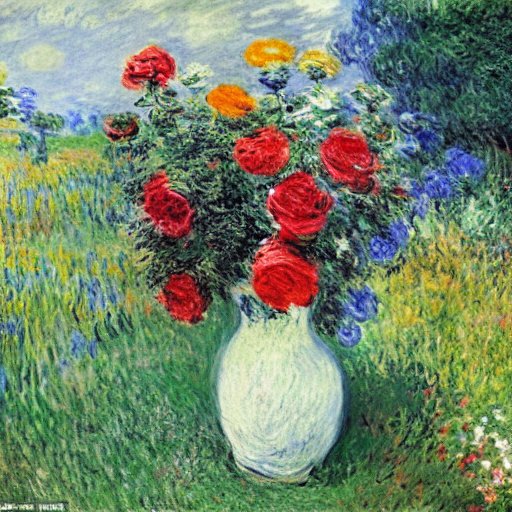 On the end of the stem of each flower (soft kite), there is a pod with (1) a clamp that can be tightened on or released from the lifting line, a (2) pulley to a depowering line, I think, and (3) a latch that can attach and detach the pod to the previous pod.
The lifting line is wrapped around a drum at the base of the vase.
To land, potentially depower some of the kites and reel in the lifting line. As the first pod hits the cradle, it releases its clamp on the tether and latches onto the cradle. The next pods latch onto the previous pods.
To launch, let the pilot kite pull on the lifting line and one by one clamp the other pods to the lifting line and release the latches to the previous pods, pulling the kites up.
(5) Last claims: Adding a (train of) lifter kite(s) to any concept except reeling systems, where it seems to be detrimental, would:
Allow for quicker and longer duration testing from day one;
Allow launching in lower wind speeds;
Raise the elevation angle and with that shorten the, expensive, tethers needed to reach the promised more consistent and higher wind speeds at altitude;
Raise the elevation angle and raise the kites further from the ground, giving you more elevation angle margin and height margin to react to perturbations;
Reduce visual impact;
Reduce the length of quickly moving tethers at a height most wildlife would be impacted by them;
Reduce the radius a landowner needs to be able to deploy the system;
Add a secondary safety mechanism and with that square the safety;
Increase the elevation angle and with that also reduce the distance needed between kites or kite rungs;
For torque transfer increase tension on the shaft and with that increase its capacity.