Universal Kite Controller: Anti Tangling; Continuous Looping by OKE.LLC
Hello everyone, I would like to introduce you to OKE.LLC.
I've managed to solve a key mechanical issue in wind energy systems: effectively reeling lines while allowing them to rotate around each other to prevent tangling. This isn't a trivial problem by any means. Tangling can result in substantial downtime, timestaking repairs, and a notable decrease in energy generation, So, the solution that I've developed is a significant contribution to the field.
The company is not a renewable energy company per se, rather, I focus on manufacturing and enhancing critical hardware for wind energy - specifically high-speed/high-torque winches and our proprietary anti-tangling technology.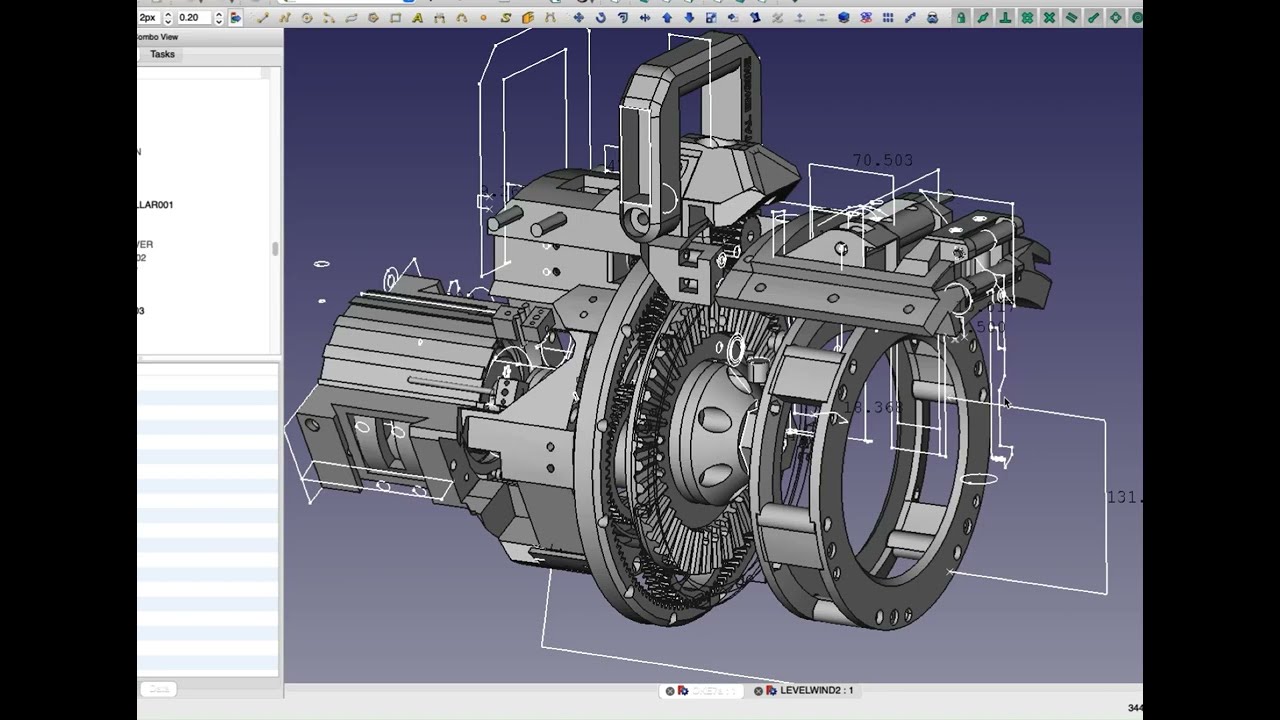 Notable functions of the OKE (Orbital Kite Engine) are as follows:
Supreme Control Over Every Line: The kite controller offers distinct and simultaneous control over three reels, meaning you have control over various inputs like steering, depower, lifter, and more.
Multiple Line Ports: Six line ports are available for situations where reels need to carry more than one line (of the same length). This is useful, for example, when flying a daisy arrangement that can extend the length of each peripheral line for increasing pitch or depowering, or for multiple Flygens operated by one groundgen without breaking Makani's patents.
Anti-Tangling Rotating Winches: The winches orbit with the kite while managing the radius of the kite loops indefinitely without tangling. There's no need to rotate in the opposite direction or count rotations. This mechanical solution simplifies programming and control, and with no mechanical restrictions, the kite can fly its most natural path.
High Capacity Reels: The current prototype features reels with a capacity of 600 feet/182 meters.
High Speed/High Torque, Hybrid Drivetrain: With gear reductions ranging from 1:1 to 30:1, this unique "Continuously Variable Transmission" style system is designed to quickly snatch slack line. When met with resistance, it adds tremendous torque as it slows. The drivetrain's hybrid nature allows it to handle any speed between 1:1 and 30:1 (unlike a traditional CVT with a 1:1 - 6:1 range) and seamlessly flow through gears. This enables dynamic winch control in terms of torque, speed, and regen capabilities.
Lightweight and Powerful: With no control pod and additional weight, the system uses unobstructed, light tethers, leading to faster kites and more power. Power is more evenly distributed down the line, leading to increased kite height due to a higher flying angle, which in turn results in larger wind windows and more powerful kites.
Versatile Applications: The system's versatility means it can be used by any Airborne Wind Energy System or control strategy that manages single or multiple lines. It is suitable for use in cross wind, Yo-Yo, Carousel, Daisy's, Flygen, multiple Flygen, mastless boat, land yachts, multiple Flygens, and more.
The hardware I've developed finds its applications beyond just wind energy generation; it's also invaluable in towing boats/marine operations. This connection may not be immediately obvious, but the mechanical principles of handling lines under high-tension loads and preventing tangling are shared challenges in these sectors.
In essence, at OKE.LLC, tries to place itself at the intersection of the marine and wind energy industries, providing technical solutions that deliver value to both.
More to come